Gold Medal Colorado Trout Species
Colorado has some of the best trout fishing in the world! Let's talk about Colorado Trout Species: Fly fishing is one of the greatest sports one can indulge in, especially in a state with such incredible trophy trout fishing. Of course, before you go fishing for Colorado trout, you should know something about the varieties that you'll be catching.
There's No Trout Like Colorado Trout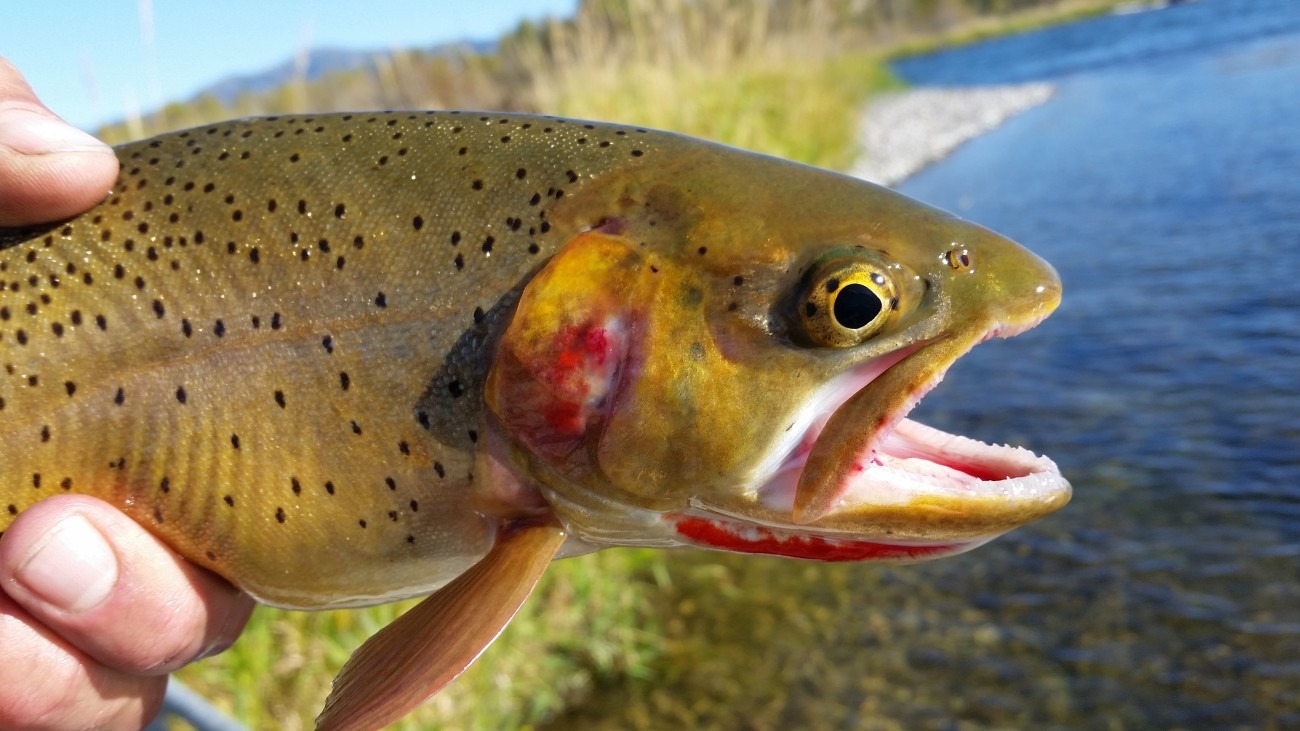 Cutthroat Trout: The only species of Colorado trout that is actually native to Colorado, the Cutthroat can be identified by the distinctive crimson slashes on either side of the throat beneath the lower jaw. In 1994, the "greenback" variety was named the official state fish of Colorado. Take note that some subspecies are listed as threatened, including the greenback, so make sure that you are able to identify these Colorado trout species before going trout fishing.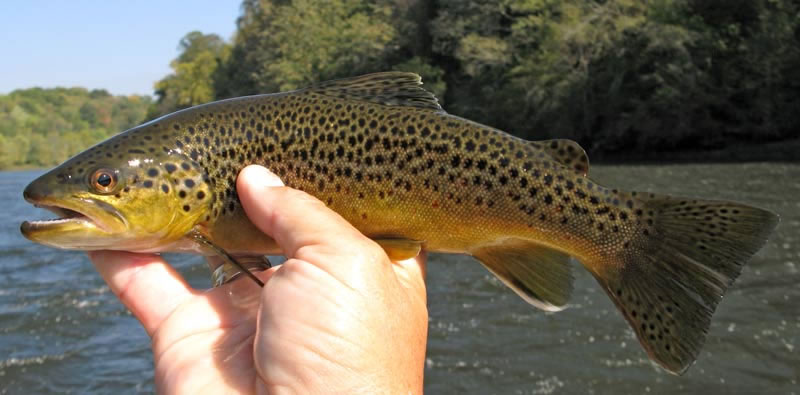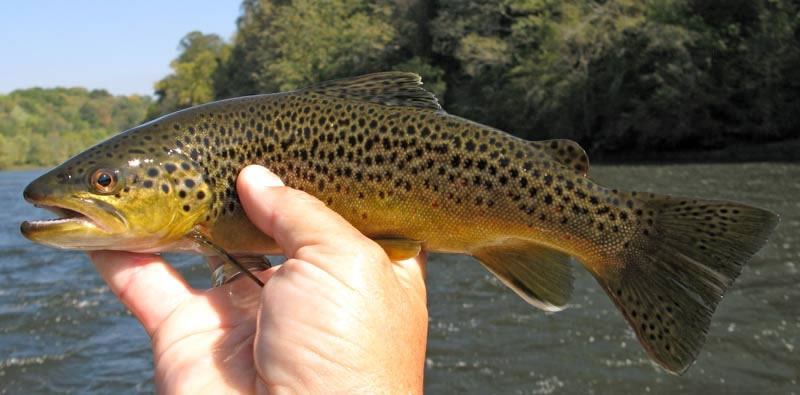 Brown Trout: The brown trout can be identified by its pattern of black and red-orange spots inside light blue circles. Brown trout will eat just about anything and are extremely common. In rivers, Colorado trout commonly weigh 2 pounds or less. In more open waters, they can grow to over 40 pounds. They are active by both day and night and are a favored target for fly fishing. They are often fished for at night using wet flies. They are also a choice species for trophy trout fishing.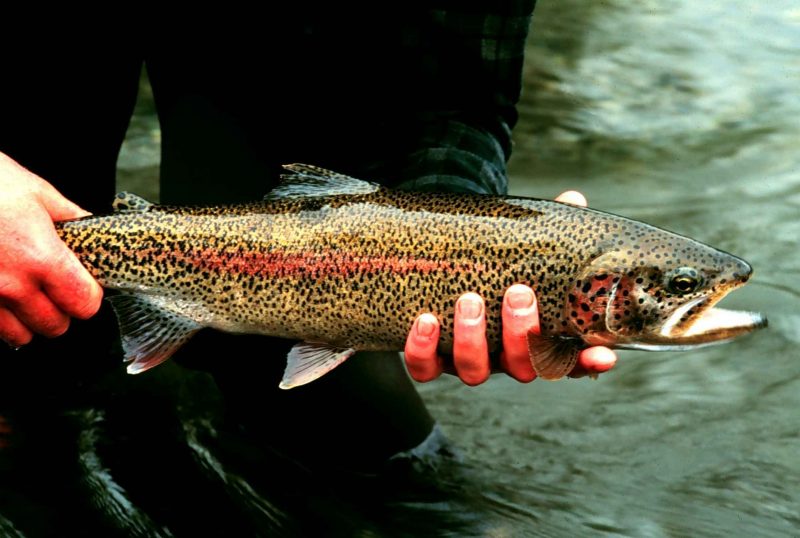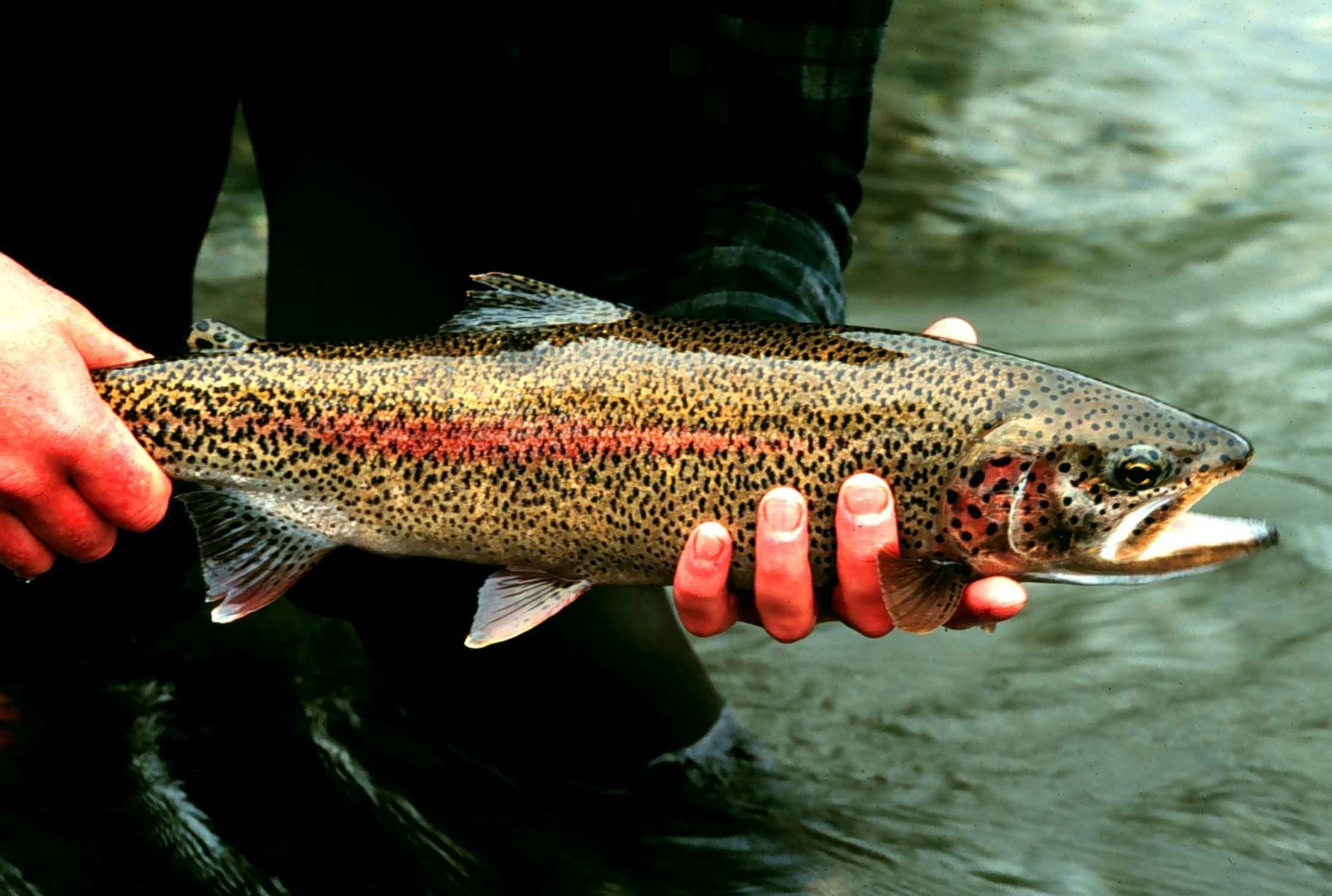 Rainbow Trout: Identified by the black spots on its light body and the signature red stripe along the sides, rainbow trout are certainly the most famous trout for eating. It is said that no Colorado feast is complete without a fresh rainbow trout and is certainly the Colorado trout is best known for! The rainbow trout and the steelhead trout are actually the same species. They are also known as salmon trout. Rainbow trout are another species that will eat almost anything they can get their fins on, although they are not as aggressive as brown trout. It is similar in size to the brown trout, with the largest recorded catch being 48 pounds.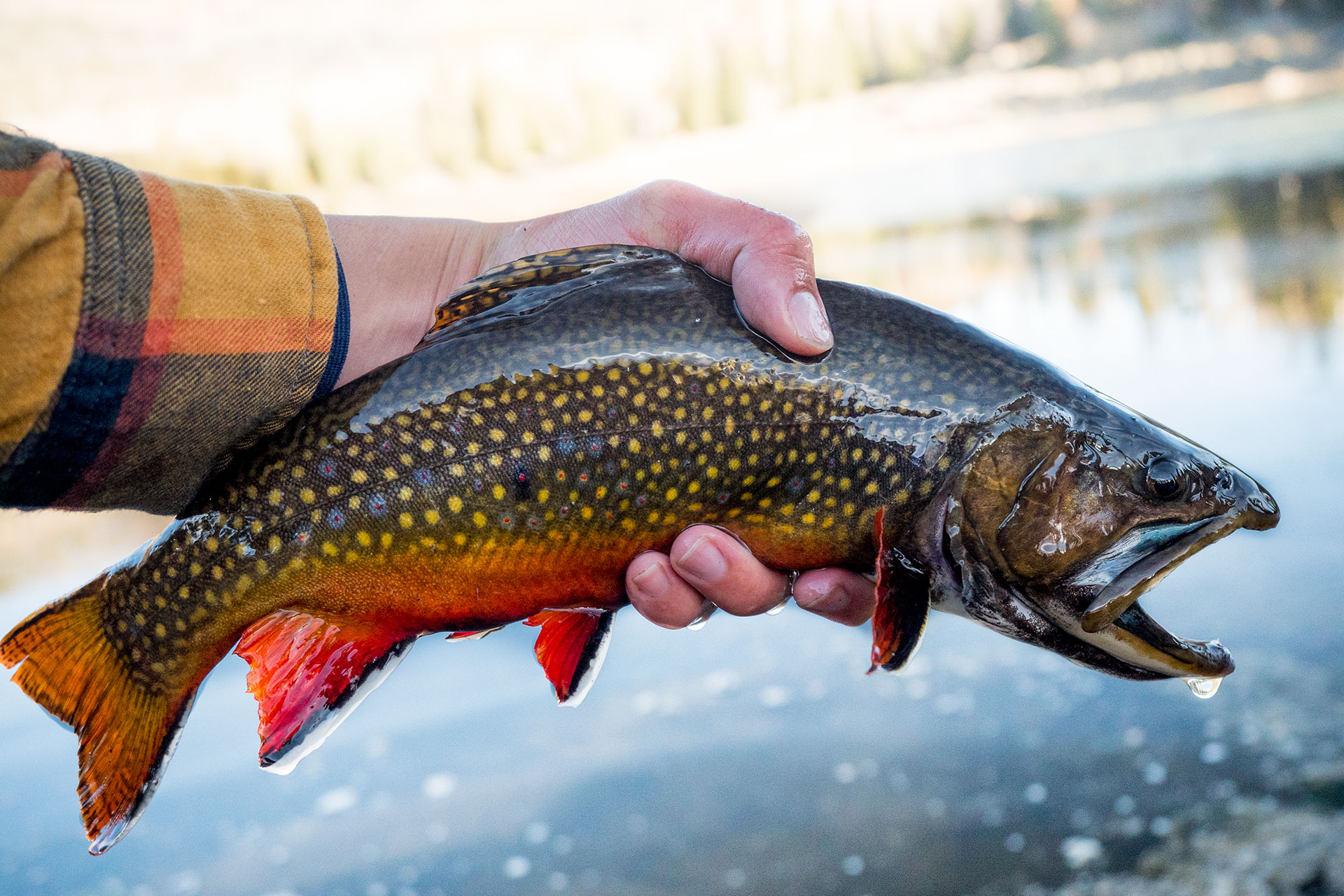 Brook Trout: A colorful Colorado trout species, this dark-bodied trout features white and red spots inside blue circles. The pectoral, pelvic, and anal fins are often orange, edged with black and white. It is also known as the speckled trout or squaretail, and is actually not a trout but a char. It is a smaller fish, typically 10″ to 26″ long, and 11 ounces to 7 pounds. The largest was measured at 33″ and 14.5 pounds. The brook trout is widely known as a game fish amongst fly fishers, and due to declining populations is typically caught and released.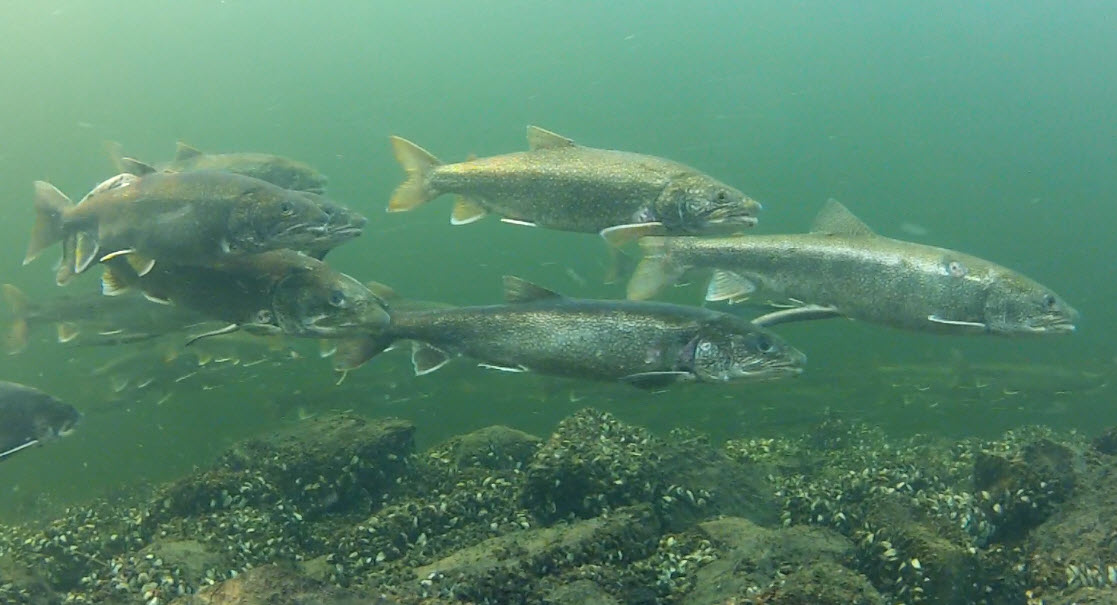 Lake Trout: Another char, the lake trout, also known variously as a mackinaw, lake char, touladi, togue, or grey trout, it features a white, irregular spot pattern on a dark body and uniform markings over the back and head. It is also unique in having a deeply indented tail fin. A true trophy Colorado trout, the lake trout is the largest of the chars. The record catch weighed in at a stunning 102 pounds – almost as much as the angler!
Colorado Trout For The Avid Angler
Whether you are are trophy trout fishing, fly fishing just for the fun of it or trying make your next meal a fresh-caught rainbow trout Colorado has what you're looking for. Colorado trout are some of the best and most varied trout species in the world.